How can I deal with a "crush" in a relationship?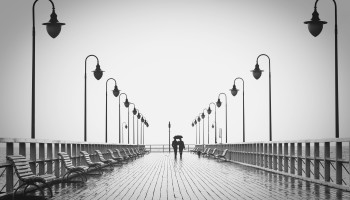 I've been in a long distance relationship with my girlfriend for just over a year. This past week she admitted to me that she has feelings for another guy. She says it's "just a crush" but I don't know how to cope with it.
How should I deal with this?