How can I cope with the loss of someone I love?
My good childhood friend died suddenly as a teenager. I haven't seen him in four years and haven't talked to him in months yet somehow this hurts me more than I could ever imagine. It's been about three months since his passing, and I'm still not sure how to cope with this.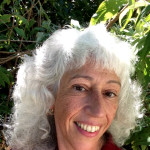 Death of someone with whom we had fond involvement, is sad. Accepting that a person is permanently gone from this earth, is unsettling and can feel painful.
That you had no current contact with this person doesn't exclude the meaning or feelings from within your relationship with this person. Relationships don't require a time measurement in order to affect us.
Your question acknowledges the process of adjusting to life without the chance to see or hear from this person again.
It is normal to grieve so be gentle and not critical of yourself when you feel yourself missing this person.
I am truly sorry for your loss.
His passing has triggered some uneasy emotions. Do you know what these emotions are as you are trying to cope? Be aware, that "coping" is not processing. Coping means that the problem is always there, and you are "managing" rather than healing. And, as you know, that isn't working.
Emotional pain comes in waves, which can also cause physical symptoms of anxiety, frustration, and sadness. Rather than coping (avoiding) your feelings, give yourself time to process them. Invite your feelings in when you feel the wave of emotions. Focus on what is going on physically in your body with compassion and curiosity. This will begin your healing process to bring you a sense of peace.
Remember, emotions are messengers that help us develop insight into our psychological (and physiological) wellbeing.
Please contact me with any questions or more information.
~ Catherine
The information above is intended as general information... (more)
The information above is intended as general information based on minimal information, and does not constitute health care advice. This information does not constitute communication with a counselor/therapist nor does it create a therapist-client relationship nor any of the privileges that relationship may provide. If you are currently feeling suicidal or are in crisis, call 911 or proceed to your local emergency room.
More Answers