How can I convince my mother to seek help for her obsessive-compulsive disorder?
My mother has quite severe, undiagnosed OCD, diagnosed posttraumatic stress disorder, and maybe other mental health issues. She is weeks away from moving in with me, my husband, and our three children. I love my mother, but once she gets within her own area, she begins to tape all cracks and crevasses. She cannot tolerate any smells.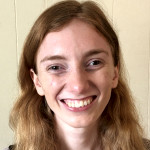 Cynthia Finefrock
LPC Associate, supervised by Martin K. Shaw, LPC-S, LMFT and Christy Graham, LPC-S, RPT-S
You can't convince anyone to seek help, unfortunately. It has to be her decision. You could, however, have a candid and caring talk with your mother to express your concerns to her and to check in on how she is feeling. At the root of OCD can be feelings of helplessness, unsafety, and aloneness. Your mother might not have a positive reaction to being diagnosed, so you could say that you notice her seeming distressed and like she is having a lot of unwanted thoughts. You could say that you notice her trying to comfort herself in ways that seem to be unhelpful for her; and then you could ask her how you can help. Beneficial treatments for OCD and trauma are exposure treatment and EMDR, so maybe you could help her to find a therapist who specializes in these areas. OCD can cause controlling behaviors or reassurance-seeking, so you will need to be careful not to reinforce these behaviors. A therapist could help you learn how to navigate the situation. An instance when it would not be your mother's choice to seek help is if she is having active suicidality. It would be a good idea to check in with her if she is having suicidal thoughts when you notice she is distressed or depressed. If she expresses that even 1% of herself intends to take her own life, then that is enough for you to take her to a crisis center, according to the CSSRS. Even if she has imagined methods without an established plan, that is enough to seek crisis services. OCD can cause obsessive suicidal thoughts, so it is important to ask your loved one about this and determine whether the thoughts are passive or active.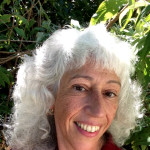 One way to handle the situation is to develop willingness to tolerate her unusual habits.
Would you be willing to talk with your kids that grandma is sensitive to smells and her way to address this is to tape up cracks and crevasses?
As long as her behavior isn't aggressive, harmful to anyone, unethical or immoral, and you'd like her to live with you, then someone both sides need to be happy with the living condition.
Also, if you haven't already done so, negotiate with your mom that the common family areas are off limits to taping the the cracks.
As part of adjusting to living with your family it is reasonable to expect she respect common areas and to limit her taping habit to her private sections within the house.
Approach the matter fairly and with the expectation to satisfy all the people who are affected.
The information above is intended as general information... (more)
The information above is intended as general information based on minimal information, and does not constitute health care advice. This information does not constitute communication with a counselor/therapist nor does it create a therapist-client relationship nor any of the privileges that relationship may provide. If you are currently feeling suicidal or are in crisis, call 911 or proceed to your local emergency room.
More Answers