How can I control myself and my anger?
I snap easy and push people away. I need help before I push my boyfriend away.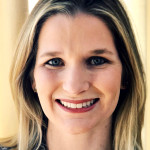 Meditation may be able to assist you in dealing and looking at your anger differently. Anger is not usually just anger. Behind our anger may lie rejection, grief, loneliness, a longing to reconnect, etc. When we ignore or repress our anger, we are always ignoring these other emotions as well.

Meditation is the midpoint between expressing and repressing anger. It allows us a space to stay present with it as it arises and recognize the many faces of anger. By doing this, we are able to become aware of our feelings to learn more about them and not be swept away by them.
Learn more here: https://www.therapybyshannon.com/blog-2/2019/4/26/meditate-to-manage-anger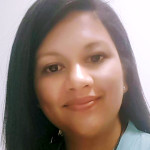 Awareness is the first step. Now that you know that you snap and push people away, you can look into ways to control your anger. If you give yourself the time to analyze why you experience anger, you will discover that there are other feelings underneath; shame, frustration, disappointment, and fear are some of the feelings that we cover with anger when we are not ready to deal with them or don't know how to express them. So next time you feel angry, even if you snap (with practice you will be able to identify them ahead of time), identify why you are angry, and try to express it out loud. A therapist can help you to learn assertive communication skill using examples drawn from your daily experiences.
If you would like to engage in therapy, I am licensed in Texas and Puerto Rico, you can contact me at 787-466-5478.
¿Cómo puedo controlarme y a mi coraje?
Exploto fácilmente y alejo a las personas. Necesito ayudo antes de hacer que mi novio se aleje.
Tener conciencia de la situación es el primer paso. Ahora que sabes que explotas y alejas a las personas, puedes buscar maneras de controlar tu enojo. Si te das tiempo para analizar porque te da coraje, descubrirás que hay otras emociones escondidas, la vergüenza, la frustración, la decepción y el miedo son algunas de las emociones que cubrimos con coraje cuando no estamos listos para revelarlas, procesarlas o expresarlas. Así que la próxima vez que estés a punto de explotar, o cuando ya hayas explotado (con la practica uno aprende a identificarlas de antemano), identifica por que estas enojada e intenta expresarlo en voz alta. Un consejero te puede ayudar aprender técnicas de comunicación asertiva usando ejemplos de tu vida cotidiana.
Si te gustaría hacer terapia, soy Consejera Profesional Licenciada en Texas y en Puerto Rico, llama al 787-466-5478.
The information above is intended as general information... (more)
The information above is intended as general information based on minimal information, and does not constitute health care advice. This information does not constitute communication with a counselor/therapist nor does it create a therapist-client relationship nor any of the privileges that relationship may provide. If you are currently feeling suicidal or are in crisis, call 911 or proceed to your local emergency room. La información provista es para propósito general basado en información mínima, no constituye aviso medico. Esta información tampoco constituye una comunicación directa con un consejero o terapista y no crea una relación entre cliente y terapeuta o desarrolla ningún privilegio. Si tiene pensamientos suicidas o está en crisis puede llamar al 911 o visitar su sala de emergencias mas cercana.
More Answers