How can I control my anger?
I have a really bad temper. I get mad very easily then stay like that the whole day. I don't mean to be that way, but I can't help it.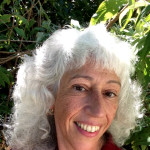 A lot of times the anger someone expresses is from feeling a deep level hurt within themselves.
A surface situation, like, a store told you they'd have delivery of a certain item by Tuesday, and when that particular Tuesday comes, the store doesn't have what they told you they would, and you are furious.
The fury may have more with many times before in your life, having been deeply let down by someone who mattered to your life at the time, who similarly promised something and failed to deliver whatever it.
If at the time of feeling let down by someone important in your life, the relationship didn't allow for honest expression of all your emotions, you'd have learned to hold in what you realized would not be tolerated if you expressed it clearly.
Without practice of being heard when feeling hurt by someone, eventually the person, possibly you, learned to contain and contain your emotions.
It is possible that the anger you feel at a variety of situations lately, are muting hurt feelings that you've understood from relating to meaningful people in your personal history, to not talk about.
As a way to find out if you feel other emotions in addition to anger, take some time to reflect on what triggered your anger and whether its possible that hurt emotions which nobody whom you know wants to hear, are really the underlying source of your upset.
I hope you will enjoy some new discoveries about yourself and your emotions!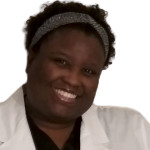 The information above is intended as general information... (more)
The information above is intended as general information based on minimal information, and does not constitute health care advice. This information does not constitute communication with a counselor/therapist nor does it create a therapist-client relationship nor any of the privileges that relationship may provide. If you are currently feeling suicidal or are in crisis, call 911 or proceed to your local emergency room.
More Answers