How can I be less insecure and needy with my girlfriend?
I blame my past relationship for it. I know it is bad to be this way. I want to get past it.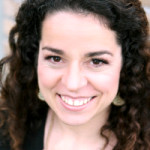 Rebecca Wong
Relationship Therapist & Connectfulness Consultant
We humans are social beings. We learn how to BE in relationship as children. The caregiving you received (or didn't receive) set the stage for how you show up in all your adult relationships. Insecurity in relationships often has much to do with feeling unheard or unseen, perhaps feeling like you don't matter. There are many ways to rewire these relational patterns, the first step of which is taking pause and noticing that you are feeling insecure - so congrats on that because clearly you are already there! Next I'd suggest finding a relationship therapist to help you sort through your insecurities, either as a couple or individually.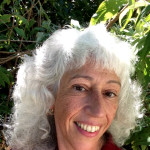 How did you come to the conclusion that you are acting needy?
Is this what your partner told you or are you feeling this way about yourself?
The difference is that what you'd like from a relationship may be very reasonable, only that your partner is not someone who wants to meet your needs.
One way of evaluating whether you're actually needy is whether you feel that you give yourself love, take good care of yourself when you're in situations that are not connected to being part of a couple.
If being by yourself feels uneasy most of the time, then probably practicing self-love, consciously treating yourself with consideration and thoughtfulness, may help you feel less needy of others.
This way, when you're with a partner, the time together will be in enjoying the partner, not getting love because of not figuring out a way of giving love to yourself.
The information above is intended as general information... (more)
The information above is intended as general information based on minimal information, and does not constitute health care advice. This information does not constitute communication with a counselor/therapist nor does it create a therapist-client relationship nor any of the privileges that relationship may provide. If you are currently feeling suicidal or are in crisis, call 911 or proceed to your local emergency room.
More Answers