How can I be less afraid of rape?
Why am I so afraid of it? I don't understand.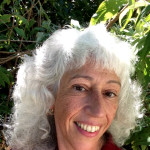 Your fear is somewhat reasonable. No one wants to be raped and I imagine everyone is afraid of what being raped would feel like.
Do you mean that this fear is on your mind more often than you would like?
If this is the case, then try understanding the reason behind your fear.
Is it because you personally know or know of someone who was raped?
One general direction of what would help is to regain confidence in your decisions of keeping yourself safe. The more you trust yourself to avoid social situations with lots of drinking, isolated physical surroundings, and being in isolated locations with someone with whom you're not very familiar, probably your fear will decrease.
The other general direction to understand is if in your family history, people have been violated severely, either emotionally, mentally, or physically.
In families in which people have suffered severe violations of themselves, often the emotional patterning of expecting to be hurt by others, plants itself very deeply and transmits to the younger generation.
Its possible then, that you are suffering from fears established in other family members who have not yet been able to fully understand and accept their own suffering.
The good news is that individual therapy, with a credentialed and licensed therapist, is ideal for a safe place to open and clear this type of emotional burden.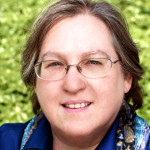 Why are you afraid of rape? Because it is a problem in the United States! The National Sexual Violence Resource Center reports that one in five women (0r 20%) will be raped (http://www.nsvrc.org/sites/default/files/publications_nsvrc_factsheet_media-packet_statistics-about-sexual-violence_0.pdf) and that 80% of women know their assailant. Given these statistics, it is perfectly logical to be afraid. However, there are things you can do to reduce the risk of rape, such as being aware of your surroundings, and limiting the use of drugs or alcohol.
The Enhanced Access, Knowledge, Act program for college-aged women has been shown to reduce the risk of rape by more than 50%. (http://www.blueprintsprograms.com/factsheet/eaaa-enhanced-assess-acknowledge-act-sexual-assault-resistance-education) You may want to see if a program like this is available in your area.
Another great app for when you need to walk somewhere alone, is the Companion App (http://www.companionapp.io). Friends or family can track your progress from one point to another via the GPS in your phone.
In addition, talking with a counselor about your fears would also be a good idea. Sometimes fears are rational and reasonable. Sometimes they are over-reactions and unreasonable. When then are over-reactions and unreasonable, they can have a negative impact on your life. In this case, a counselor could help you understand why your fears are unreasonable, and how you can stop them from negatively impacting your life.
The information above is intended as general information... (more)
The information above is intended as general information based on minimal information, and does not constitute health care advice. This information does not constitute communication with a counselor/therapist nor does it create a therapist-client relationship nor any of the privileges that relationship may provide.   If you are currently feeling suicidal or are in crisis, call 911 or proceed to your local emergency room.
More Answers