How can I avoid becoming wrapped up in family issues and control my anxiety about them?
I started dating my fiancé two years ago. My first cousin is married to my fiancé's sister. There has always been a communication issue between my uncle and aunt and my cousin and his wife. My uncle goes to my mom instead of talking to my cousin, and it upsets my mom.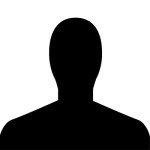 Based on the information provided, this is an issue with boundaries. Sounds like your uncle goes to your mom and possibly your mother takes the issues to you. I do not like to assume so I will direct you to information regarding families dealing with enmeshment and triangulation. Enmeshment is the concept of diffused boundaries in families and other personal relationships. Triangulation is two individuals relaying information to a third party what cannot be said directly to each other. From someone who has dealt with both these issues on a personal level, being informed about family dynamics is beneficial and can help you develop healthy boundaries for yourself within your family structure. You may need assistance with developing healthy boundaries. Although it is possible, it is not easy to change the way you have been operating for any extended amount of time. Hope this help!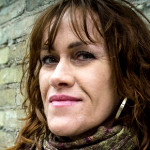 When you're upset about something, the first question you can ask yourself is "Whose problem is this?" It is amazing how many problems will disappear right at that point, because you realize the problem isn't even yours. You can't fix everything in your family. You are starting a new family of your own, and it's time to create a protective bubble around your family unit that keeps other people's issues away. I tell myself "Not my pig, not my farm, not my problem." When you stop trying to take care of other people's problems, they are more likely to step up and deal with it themselves. :)
The information above is intended as general information... (more)
The information above is intended as general information based on minimal information, and does not constitute health care advice. This information does not constitute communication with a counselor/therapist nor does it create a therapist-client relationship nor any of the privileges that relationship may provide. If you are currently feeling suicidal or are in crisis, call 911 or proceed to your local emergency room.
More Answers