How am I supposed to feel when I forgive someone?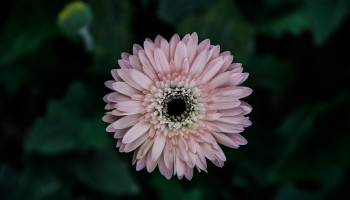 My mom made a lot of mistakes a couple years back, and I can't seem to forgive her. I want to say that it's okay, but I can't. I feel like even if I did forgive her, I wouldn't be able to say it to her face.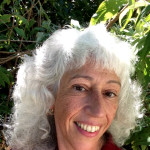 How someone feels when they forgive another, is at peace with themselves and their understanding of what went wrong, who was responsible for what in the situation, and clarity on their own motivation, actions, emotions including pain, regret, resentment, sadness.
These steps ideally allow a new door to open in order to develop new paths in the existing relationship or accept that this will not be possible due to either person's way of handling themselves.
The long answer would be that you're not yet through with this process.
I commend you on being truthful with yourself about yourself.

You're on the right track by expecting to feel resolved when you've reached resolution, and not before.
Finding patience with the unpredictable amount of time needed to thoroughly examine all the details of the incidents you mention, sometimes is a frustration of its own.
Keep up your good work of knowing your own life.
It is a worthwhile endeavor!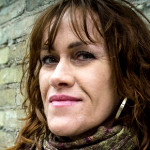 Hi Cleveland, I think I get what you're feeling. You're scared that if you forgive your mom, that would mean it wasn't so bad, or she'll think it's okay to do it again, or she won't realize how hurt you are.
I invite you to look at forgiveness in a different way. Forgiveness doesn't have to mean what she did was okay. Not at all. Forgiveness can mean "I accept what she did, and I don't want to live in her worst moments constantly. I want to put it down and move past it because I want her in my life, because fear and resentment interfere with my relationship with her, and mostly because I'm tired of carrying them (fear and resentment) around constantly."
You can forgive your mom for yourself, not for her. If there is evidence that your mom wants to respect you moving forward, then it might be worth it to risk putting down the resentment and the grudge that you think you need to protect yourself. Your ability to draw boundaries with her in the present is your biggest protector; let her know in the present what hurts you, and notice her responses.
You don't have to say it to her face. Saying it to yourself is more important. Again, forgiving your mom helps you...it reduces your own burden of fear and resentment, leaving space for better things.
The information above is intended as general information... (more)
The information above is intended as general information based on minimal information, and does not constitute health care advice. This information does not constitute communication with a counselor/therapist nor does it create a therapist-client relationship nor any of the privileges that relationship may provide. If you are currently feeling suicidal or are in crisis, call 911 or proceed to your local emergency room.
More Answers