Does my friend have depression?
I am really worried about one of my friends because I think he has major depression. He disagrees with me on that. He is shut off when it comes to talking to people and telling them how he really feels. He told me he feels empty inside and the only emotions he feels are anger and sadness. I suggested to him to get help and talk to his mom about it but he refuses.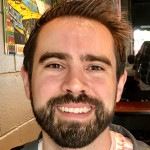 First of all, I can tell that you really care about your friend and I think it's great that you are reaching out with your concern. It's hard to determine whether your friend would meet the criteria for an official diagnosis of depression without working with him, however, whether he does or not, therapy may be beneficial for him in working through these difficult feelings and relational challenges. Unfortunately, you can't make your friend get help. He will ultimately need to make that decision for himself, however, you can talk to him about your concerns and your hopes that he will reach out for help.

More Answers