Do narcissists get healed by rationalizing?
I read that you should ignore them and they have to come to a conclusion that they were wrong on their own terms. Is that correct?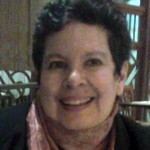 Audrey ONeal
Bi-lingual Psychotherapist and HeartMath Certified Practitioner
I doubt that they believe they are wrong as individuals with Narcissistic Personality Disorder (NPD) have the belief that they are special and they seek admiration from others. They are also grandiose with a sense of entitlement. As they are also arrogant, it is doubtful they would feel wrong or admit to being wrong.
As far as healing, I believe it could be hard won. Personality disorders are difficult to treat, However, there are some approaches that might yield better outcomes than others.
I have never heard of ignoring them as a way to deal with a narcissist. Researcher and psychologist Bessel Van der Kolk recommended that using a person-centered approach in which unconditional positive regard is upheld can be helpful in the treatment of NPD as far therapeutic approaches are concerned.
Approaches in which the individuals feels validated by their therapist usually works best with this population,if they agreed to participate in therapy. The nature of the disorder makes it tough for them to even be in therapy as it would be hard for them to admit they have psychological problems. They might also be distrustful of the therapist questioning their intentions and interpretations about them.They tend to behave this way with most of the people in their lives.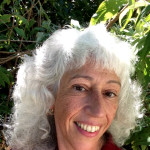 It is not correct because someone who is narcissistic believes they are always right.
If you ignore the person, then their thinking is that there is something wrong with you.
Ignoring the person to the degree this is possible in the situation or relationship, will spare you to be misunderstood further.
The information above is intended as general information... (more)
The information above is intended as general information based on minimal information, and does not constitute health care advice. This information does not constitute communication with a counselor/therapist nor does it create a therapist-client relationship nor any of the privileges that relationship may provide. If you are currently feeling suicidal or are in crisis, call 911 or proceed to your local emergency room.
More Answers