Do I have anxiety?
I stress over everything. If I don't have enough "quality time" with my boyfriend, I start to feel resentment towards him. He has three children, and they are great kids, but I find we don't have much time together. I break down easily and find myself depressed.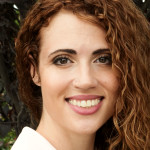 Nicole Stone
Anxiety, relationship crisis, and the separation/divorce experience.
Everyone has some level of anxiety - it's what helps us respond to stressors in our lives and clues us into the fact that we need to respond to something going on. However, if you're feeling overwhelmed by racing thoughts, feeling like you spend a lot of energy worrying about something specific or even pretty much anything at all, and you're starting to find that it's getting in your way when it comes to living your life the way you want, then I'd suggest seeing a counselor or therapist for an assessment for anxiety.
Your other concerns, though, seem pretty "normal" for someone who is in a relationship with a partner who has children. As a married stepmother, I've been there, and as a therapist, I can tell you that the boundaries and communication skills you have in your relationships need to be healthy for you to feel healthy. Finding some support from a group of others whose partners have children might be really helpful - being able to hear from others that you aren't alone in feeling like this can really lighten the load, and they might have some good ideas for handling certain situations. Another option is to find a counselor or therapist who has experience working with step/blended family dynamics - because even if you're not officially married, those dynamics come into play whenever there are kids from another relationship involved. You may even consider couples counseling so that both of you can learn to talk about your relationship needs and concerns in a way that will encourage connection and strengthen your sense of partnership.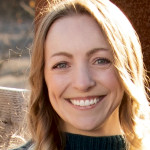 Feeling neglected in a romantic relationship can be pretty painful, so I don't think your response is anything out of the ordinary.
I do wonder what you mean when you say you stress over everything and break down easily. Is that according to your own assessments or someone else's? What do those moments look like? Within the context of a lot of stress, breaking down wouldn't take a whole lot---and it's OK to break down. It's the body's way of releasing pent up emotions. If that's coming out via aggression or self-harm, it may be time well spent to create a coping plan for those tough times in order to feel like you have more control over your default response.
Sometimes voicing your needs can help people to meet them, or at least compromise. If you feel he would be receptive to a discussion, let him know how much time you need a day, or week. You may not even fully know that, but if he's flexible, you can test out what feels right for your relationship.
The information above is intended as general information... (more)
The information above is intended as general information based on minimal information, and does not constitute health care advice. This information does not constitute communication with a counselor/therapist nor does it create a therapist-client relationship nor any of the privileges that relationship may provide.   If you are currently feeling suicidal or are in crisis, call 911 or proceed to your local emergency room.
More Answers