Did I make a mistake breaking up with a guy who said his ex-girlfriend will always be on his mind?
He was in love with someone years ago, and he still thinks about her time to time. He said, and I quote, "That relationship is definitely over. I love you, but that girl will always be in my mind." It just didn't feel like he appreciated all the things I've done to make him happy.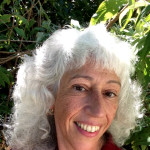 Trust your intuition on your conclusion about this guy.
He may very well love you, only with the ex so prominent in his mind, it is possible your feeling of not being appreciated now, would multiply if ever the two of you needed to address a delicate topic.
Since he is emotionally attached to the former gf, it is very likely he wouldn't be able to fully love you as much as you'd like and are already sensing.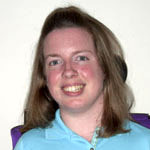 It sounds like you were in a tough spot here.
I'm not able to tell you whether or not you made a mistake because the decision is yours. I am wondering what led you to ask whether you made a mistake and whether you wish you were still in the relationship with this guy. If so, is it an option to talk about this with him?
If you decide to get back together, consider having some conversations about what your concerns are and taking about five minutes or so to listen to this guy's thoughts, feelings, etc. Then see if you can repeat the essence of what he said to make sure you have it right. Then maybe you can ask some questions that you have and see if he is willing to listen. When each of you is in the role of asking questions, try to ask them as if you are an investigative reporter trying to learn more about each other's experience.
If you are looking for information on coping with breaking up and you don't want to get back together or that's not an option, consider looking at how you define yourself and what is most important to you at this moment. I hear you saying you've done a lot of things to make him happy. I'm wondering what is making you happy. Hopefully you have friends or family that you can trust and talk to. Even if you don't talk about your relationship with all of them, I hope you have some people around whom you can be emotionally safe and comfortable.
The information above is intended as general information... (more)
The information above is intended as general information based on minimal information, and does not constitute health care advice. This information does not constitute communication with a counselor/therapist nor does it create a therapist-client relationship nor any of the privileges that relationship may provide. If you are currently feeling suicidal, as if you want to hurt or kill yourself or someone else, or are in crisis, call 800-273-8255 (24 hours a day, 7 days a week), call 911, or proceed to your local emergency room.
More Answers