Can I go see a psychiatrist without my dad finding out, even if I am on his insurance?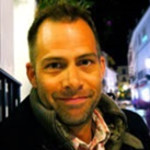 It might be possible, but it's difficult.
First, depending on how old you are, you might be able to restrict a mentalhealth provider from disclosing your confidential information to your parents. The age at which you can do this is different from state to state (the range is generally anything from age 13 to age 18)
Second, even if you are old enough to to be able to tell your provider not to give any information to your parents, they will probably find out if you use their insurance.
It seems like you might have a few options. You might want to try talking to your dad about seeing a psychiatrist. He might be supportive. You could also try talking to a counselor or nurse at your school. They could also help you find some confidential options. I hope this helps.
More Answers