Can I control anxiety without medication?
I had a head injury a few years ago and my mind races all the time. I have trouble sleeping and have a lot of anxiety. Every medicine I have been on my body rejects; I get sick to my stomach and get blisters in my mouth. How can I calm my self down? I'm a wreck.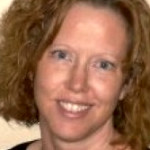 Rebecca Duellman
MA, Applied Psychology, Specializing in Forensic Psychology issues.
You didn't say what or how many medications you've tried. Certain anxiety medications can make you feel nauseous, but I haven't heard of any that cause mouth blisters, so there may be some other underlying medical issue there. I would definitely talk to your primary care physician and whoever has prescribed the medication as well as a neurologist if you've suffered a severe head injury. There are so many medications available for anxiety or insomnia or even depression that there may be others with lesser side effects.
But beyond that, have you tried any other treatments such as deep breathing or meditation? Meditation can be very effective, but it takes practice and you don't have to sit cross-legged for hours chanting "Ohm" to meditate. It's about focusing on your breath, rather than all the thoughts that are racing through your head. And when they do take your mind off your breath, simply refocus (and refocus and refocus). Like I said, it takes practice, so don't give up. You can find many sites offering different ways to meditate, so look around and see what works best for you. Like medication, you just have to find the one that works best and that might take some experimentation.
I hope this helps and best of luck to you.
More Answers