How would I know if I have the right therapist?
How do you know you have the right therapist for you?
How would I know how to "train" my therapist to be able to give me what I need from treatment?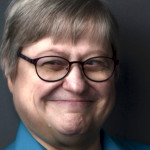 Your therapist will show up for you not only keeping your appointments but s/he will listen to you. S/he will use your language. Also s/he will respectfully confront you when appropriate.
---
View 123 other answers
More Answers