I get verbally abused everyday by my parents in front of my child and I cannot take it anymore
I'm being verbally abused on a daily basis by my parents in front of my child. I feel like I'm trapped and I have no escape. I feel like I have to listen to the horrible things they say and just take all of it.
I need some way of learning how to cope with listening to it especially since I have nowhere else to go. I feel very emotionally drained How can I deal with this?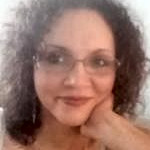 Your situation is a difficult one, but I would encourage you to start considering how to set boundaries for yourself and your family members. Often, times we believe we have to allow a certain behavior because a person is family. This is not true. It sounds like you could use some help understanding finding your voice and asserting yourself with your family members.
---
View 7 other answers
More Answers