Why am I upset or down every day even when nothing is going on?
How can I get to a place where I can be content from day to day?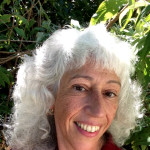 Your question is a fascinating one!
As humans we have the ability to reflect on situations in our lives.
Even if nothing currently goes on in a particular moment, it's possible you're reflecting on a serious or upsetting matter.
And, our emotions linger within us.
Just because a particular moment feels calm, inside your feelings may be the sense of a strong unsettled emotion from the recent past.
Good for you to be aware of your own sensitivity to living with awareness of your moods and thoughts.
---
View 2 other answers
More Answers