I feel completely alone in my marriage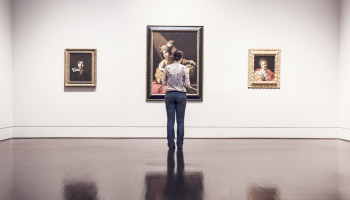 I have been married for 11 years. Within the past 2 years we have drifted far apart. We coexist together but there is very little personal interest in each other. I often feel that my husband has "friends" at work that he is more emotional invested in than me. I feel very alone and just uncared for. Is there anything I can do to feel reconnected?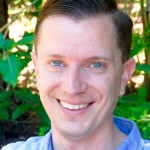 James McCracken
Life is better when we live in the shelter of each other. We are designed for it.
Your question highlights your pain very clearly. What you are describing is one of the most common scenarios I see in my practice with couples: One partner feels terribly lonely and unimportant in response to the other partner either turning towards other people and activities or being withdrawn and turning inward. My mind immediately goes to a question for you: What happens when you are feeling alone and uncared for? What do you say to yourself about you, about your spouse, and about your relationship? What do you do in response to these feelings? Do you ask for what you need? Does this lead to arguments? Do you stay silent or withdraw?
Very often, couples enter into negative patterns where one partner feels afraid of rejection by the other partner and so withdraws from the relationship (and is often seen as "cold and aloof" towards the relationship), and the other partner feels afraid of abandonment by the withdrawing partner and so pursues the other (and is often seen as "critical and nagging"). Regardless of "who started it," these patterns can turn into infinity loops that take on a gravity of their own, and ultimately cause both partners to withdraw and dissolve the relationship. If both partners want to work on saving and improving the relationship, the way out of this is to learn about your emotions and patterns together so that you can slow down the pattern and stay in touch with the emotions that pull people together. As the patterns slow down, partners are better able to get more deeply in touch with their vulnerabilities, needs and longings, and ask for them to be met in such a way that doesn't leave the other partner feeling criticized, threatened, abandoned, or uncared for.
Some couples can do this without the help of a therapist. The book "Hold Me Tight: 7 Conversations for a LIfetime of Love" by Sue Johnson is a self-help book based on Emotionally Focused Therapy (the most scientifically validated couples therapy that currently exists), and has been helpful to many couples that I see. When a therapist is needed to help partners reconnect or overcome betrayals, I recommend seeking couples therapists who are trained in a scientifically tested model of couples therapy (such as Emotionally Focused Therapy. You can learn more about EFT or find an EFT therapist here: http://www.iceeft.com).
To summarize:
Your pain is understandable and valid. It's telling you what you are missing and what you want.
Reconnection comes when we can listen to what our feelings are telling us, express those feelings in a safe way, and assert our wants/needs, while remaining open to the vulnerabilities and needs of our partner.
If you can do that on your own, and your relationship is responsive, that's fantastic! If you encounter challenges in resolving this yourself, consider therapy with a trained couples therapist using a model that is scientifically validated.


Pain means this is important! You and your marriage are worth the effort!

---
View 8 other answers
More Answers