What's wrong with me for going to summer school?
It's the way my mom said I was worth nothing, stupid, no point of being in school. I'm "lazy little fat."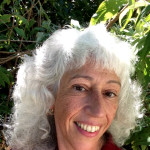 Your mom is telling you cruel words.
The fact that she is your mother and is not supportive and willing to point out your strengths, is a good reason to not believe what she tells you.
Parents are meant to nurture their children, not take them down with words.
Kids go to summer schmo for all sorts of reasons. If you were unable to concentrate during the school year on academic subjects, for whatever reason, summer school is a way to catch up so you will stay with your classmates in the school year which starts in September.
I understand not liking the idea of school in the summer. Only this is different than being putdown the way your mother does to you.
---
View 1 other answer
More Answers