My daughter isn't acting her age
My daughter seemed to be developing at a normal rate until about the age of 10. She then started to act younger than she is.
Now she only wants to play with younger kids and she doesn't act her age. I don't know why this is happening. Is this normal?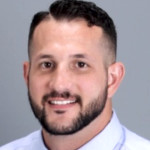 Your daughter is fortunate to have an observant parent, who is willing to seek out help in this regard.
Regression can be indicative of some stress in your child's life, so the issues she is facing should be examined.
Seeking advice from your daughter's pediatrician, as well as a practitioner familiar with adolescent issues or perhaps play therapy can equip you with insight into the causes of the behavior, and give you tools to assist your daughter in learning age appropriate social interactions.
---
View 3 other answers
More Answers