What can I do to help my dad stop drinking?
Or how to send him somewhere that can help him, something like The Baker Act.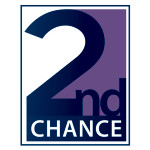 Your dad needs to be aware that he has a problem and be willing to make some changes in order for him to be motivated to stop. Often times individuals will be forced to stop when they were not ready. Remember we can not ever make someone do something they do not want to do. There needs to be at least a little willingness on the other party to make some changes. I would encourage you to reach out to your family or other loved ones and have a conversation with your dad regarding your concerns.
---
View 1 other answer
More Answers