How would I know if I have the right therapist?
How do you know you have the right therapist for you?
How would I know how to "train" my therapist to be able to give me what I need from treatment?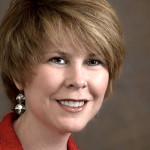 Your comfort with a therapist is one of the most essential aspects of a quality therapeutic relationship. Don't be afraid to ask questions about the therapist's approach and background. Do you feel heard and understood? Do you find the feedback helpful and directed toward achieving your goals. Ensuring open communication with your therapist is primary to making sure you have the "right" therapist.
---
View 123 other answers
More Answers