How would I know if I have the right therapist?
How do you know you have the right therapist for you?
How would I know how to "train" my therapist to be able to give me what I need from treatment?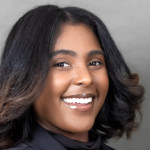 You would feel safe in the space they hold for you. You would not have to focus on "training" them to be what/who you need, instead you will be able to focus on your healing. You will naturally click, and see progress. Always trust your intuition. It is your right to find a therapist you feel comfortable with. Ask them questions, and explore their specialities to ensure that they are equipped to guide you.
---
View 123 other answers
More Answers