How would I know if I have the right therapist?
How do you know you have the right therapist for you?
How would I know how to "train" my therapist to be able to give me what I need from treatment?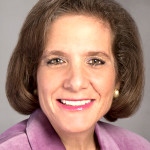 You will know you have the right therapist when you feel at ease and comfortable to share deep feelings.
You do not hold back and feel total acceptance and validation by your therapist. Listen to your feelings and let
them guide your decision.
Your therapist and you will work together to decide what is best for you with regards to the type of treatment, frequency and
duration. It is about collaborating and deciding together on the treatment plan that will help you to achieve your counseling goals.
---
View 124 other answers
More Answers