How would I know if I have the right therapist?
How do you know you have the right therapist for you?
How would I know how to "train" my therapist to be able to give me what I need from treatment?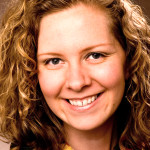 You will generally feel a 'click,' or 'connection,' with a counselor through their bio, website, and/or on the phone during a consult (if one is provided). Counseling is about the true you having a safe place to come out. With the right therapist you will feel safe to be your true self, in all your glory!
In order to get what you need from treatment, be clear with what you are looking for. I believe a great counselor is person-centered and partners with the client, inviting the client to determine the goals, and where they would like to get to. Then the therapist and client work together to get to the client's desired destinations!
---
View 123 other answers
More Answers