I Sometimes I feel like I hate myself
I feel like I hate myself physically and emotionally sometimes. How can I start accepting myself and be more confident?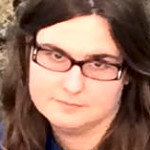 You've already taken the first step. You want to not hate yourself. Self-acceptance is hard! And it's on a spectrum. On one side we have self-hate, on the other extreme; self-love. And then, there is all this stuff in the middle. It kind of looks like this
And working toward self-love often means moving around through all these. Becoming aware of your emotions, exploring the parts of you you that easier and harder to accept, self-kindness, self-forgiveness, self-compassion and ultimately self-love. It is a recovery process and has to be an active thing each day. Meeting with a counselor can give you a partner in that process. Your counselor can also help you to recognize pieces that may be more difficult to see from your eyes as they have an outside view. And with self-acceptance, confidence comes naturally although you may need to practice behaviors that show assertiveness, confidence and boundaries that protect you. Wishing you the absolute best with this!
---
View 8 other answers
More Answers