How would I know if I have the right therapist?
How do you know you have the right therapist for you?
How would I know how to "train" my therapist to be able to give me what I need from treatment?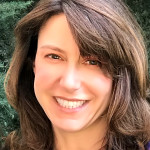 You should feel generally comfortable with your therapist. Your therapist should be able to challenge you when necessary, and be able to provide support at other times. I don't know if you can really "train" your therapist to give you what you need from treatment. Definitely let your therapist know what you need or want from treatment and see what they have to say about your ideas. Do you think you are or at least will be able to make the progress you want to make with your current therapist? There isn't one "right" therapist for you. There should be a few therapists in your area you will work with well enough. If you can have a productive, open dialogue with your therapist and you feel comfortable enough then you may already be in the right place. If you are having lots of doubt about your therapist being the "right" one interview other therapists.
---
View 123 other answers
More Answers