How would I know if I have the right therapist?
How do you know you have the right therapist for you?
How would I know how to "train" my therapist to be able to give me what I need from treatment?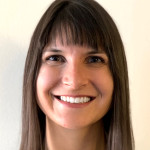 You should be able to trust your therapist. If you do not feel comfortable telling them what is going on after 6 weeks, then it is time for you to look for a better fit. You should feel supported by your therapist, but also pushed at times. Therapists are there to help you grow.
A therapy fit means that you do not have to be concerned about training your therapist because you trust their professional trainings and educational background. Take some time to research therapy techniques that might be a fit for you, then find a therapist that has experiencing using them. Also, be open to the therapist recommending something that might be a better fit after learning more about you. Take the time to find someone that you connect with because a positive relationship with your therapist is the most important ingredient to success!
---
View 123 other answers
More Answers