How can I see my base doctor without my ID?
I need to get on base to see my doctor. My ID card was in my wallet which was stolen. I'm unable to reach my husband at this time. He is only one who can take me on base in order to get a new ID so I can continue to see doctor. Is there anything I can do?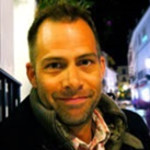 You should be able to get a replacement ID card either from the Personnel Office on your local base (the actual name of this office will vary depending on which branch of the military it is). You may also be required to go to the Military Police or Security office on base to report the loss of your old ID card.
---
View 2 other answers
More Answers