How can I keep a long distance relationship going?
We weren't long distance until he joined the military. I love him and I know he loves, me but it's complicated. He said he's not going to find someone else, but I'm afraid. How do I keep our relationship going?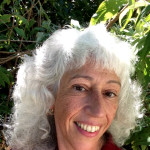 You're wise to be aware of possible changes to your relationship once your bf is away from you for extended time periods.
All you both can do is state your intentions and wishes, keep in contact as much as possible, and wait to see how your relationship unfolds.
To a large degree, each of you is relying on faith that if the relationship is meant to last for a while, then it will. The military may add stress.
This doesn't necessarily mean the stress will dissolve the relationship.
Sometimes all anyone is able to do, is try.
---
View 3 other answers
More Answers