How can I keep a long distance relationship going?
We weren't long distance until he joined the military. I love him and I know he loves, me but it's complicated. He said he's not going to find someone else, but I'm afraid. How do I keep our relationship going?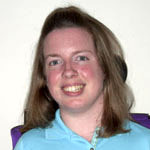 You're right that long-distance relationships can be complicated. If he loves you and you love him, that's a great start. I wonder if you would be able or willing to have a discussion about what you love about each other and what makes each of you feel loved, valued, special, and appreciated.
When having important discussions, consider the following:
Make sure it is a good time to have a discussion (and if you're doing it in writing because of the distance, you could type something in the top of the message about not reading any further if the person who is reading doesn't have 10 minutes or something like that)
Try to listen as though you are an investigative reporter trying to find out information about each other. Asking more questions in this manner can be a helpful way to be less defensive during difficult or emotional conversations.
When having discussions face-to-face, I often recommend using timeout when things become very emotional and saying that you agree to go back to the conversation in 15 minutes or one hour or some short duration of time that allows for some of the immediate emotions to dissipate so it is easier to also talk about them. As for how that translates to distance, maybe each of you would say that you are working on figuring out how best to explain it and will answer the next time you have access to the Internet (or, if possible, use some kind of timeframe).
Consider what questions you would like answers to. For example, are you wondering:
What should I do if I miss you or want to talk to you more? I don't want to make you feel guilty, but I also don't want to hide my feelings. Can I share them with you?
If you have days or weeks when we cannot be in contact directly, can I keep sending you messages or is that overwhelming?
How will you ask for support from me?
Some couples really want to protect each other. In doing so, instead of hiding our emotions, can we share them and work through them together?
Whatever else comes to mind.
Gary Chapman is famous for his books about the 5 Love Languages. He has one specifically for military families: The 5 Love Languages Military Edition: The Secret to Love That Lasts.
Here's a list of books related to loving from a distance: http://www.longdistancerelationships.net/bookstor.htm
I have not read these books myself, but I have read other works by a lot of the authors.
One final tip: Consider making a list of times when you work together and both feeling calm, safe, and comfortable. These memories could be helpful to you during difficult moments.
Best wishes to you. Remember that you could each see therapists in your respective locations if that would be helpful to you.
---
View 3 other answers
More Answers