How can I help my girlfriend?
My girlfriend just quit drinking and she became really depressed. She told me that she wants to move. What can I do to help her? I want her to stay.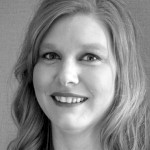 You're probably not going to like my answer.
Your question says a lot about what YOU want rather than what she wants or what may be best for her. Sometimes, what's best for a person is the hardest thing to do, and may be completely opposite of what YOU want.
Addictions don't happen in a vacuum. If you've had any experience with addicts at all, then I'm sure you've heard the term "enabler". A lot of the times, when people think they're "helping", they're actually enabling the addict to continue their self-destructive behavior. Tough love and clear boundaries are needed in a lot of situations, but especially with addictions. Family and friends are often the biggest contributing factor to someone choosing to use/drink, continuing to do so, or relapsing back into it.
You said she recently quit. You said she is depressed. She wants to move. When a person receives counseling for addictions, they are encouraged to make changes like this. They need to break the habit, and this means removing people from their lives at times. It means moving to new locations. Anything that may trigger a relapse needs to be identified and removed. Not only that, but the addict needs to do a lot of personal reflection to figure out WHY they use/drink in the first place, and not only break the physical addiction to it, but deal with whatever is the root cause that led them to use in the first place. She may need some time alone to figure out who she is as a person, time to make some decisions for herself and do what she needs to do to be healthy.
Don't pressure her to stay. Let her have the freedom to do what she needs to do. If she stays, the decision needs to be hers and hers alone. It doesn't need to be made under pressure. That will only lead to resentment. Support her, but don't try to change her or make her do anything, especially for selfish reasons. Let her go. It sounds like she needs some time to focus on herself right now. It wouldn't be a bad idea for you to do the same.
---
View 5 other answers
More Answers