Is it possible for a person to stop feeling emotions?
I was raped a couple months ago, Since then, along with other unfortunately events that have occurred, I have been having trouble feeling emotions. It's almost as if I'm a sociopath lacking any feeling. What can I do to change this?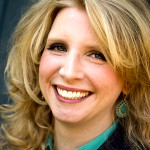 You're not a sociopath - you're traumatized. Shutting off feelings is our brain's automatic way of protecting us when something bad happens and we just can't deal with any more pain. It's temporary - which is both good and bad news, because after the numb goes away and your brain decides you're ready to handle it, you'll feel the emotional pain. My advice is to get a therapist ASAP so you have a safe place and a safe person when that happens.
This is a horrible thing that happened to you, but you are not a horrible person. With good therapy you will learn to assimilate this into the rest of your life. You'll never forget, but you won't have the same pain about it .
Good luck! You can do this!
---
View 13 other answers
More Answers