Thoughts of afterlife causes anxiety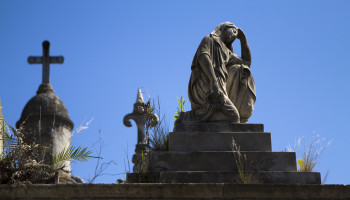 Sometimes I can't stop thinking about life after death. I was raised in a religion that teaches that we will live on forever either in hell or in heaven.
When I think of living forever (even if it is in heaven which should be good), I feel overwhelmed. I don't like the thought of living forever and ever and ever. Sometimes I just can't get the thought out of my mind and the thoughts lead to panic and anxiety.
Am I crazy? I don't think these thoughts are normal.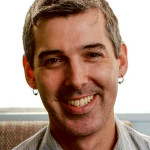 You might be surprised how normal you are. Anxiety is incredibly common and while your particular type of existential anxiety might be unique to you - it is very difficult for most people to really comprehend what happens after we die - regardless of the religious or philosophical belief systems we hold. It is the ultimate unknown and some philosophers and psychologists believe that at the root of our day-to-day anxieties is the fear of death or fear of the unknown. Just as it can be really hard to comprehend the ending of life it can also be hard to comprehend an eternal existence. What these both have in common is that we are imaging a future that is ultimately unknowable and this unknown can provoke a lot of anxiety.
Mindfulness based practices like meditation - maybe there is something like this in your religious tradition - can be very helpful in making peace with the unknown in the present moment. The more we can learn to live in the moment - the less we get hung up on anticipating outcomes for our lives that may never come true. Mindfulness practices can help you ground, be where you are , relax and regulate your nervous system so that you are able sleep and recuperate, and train your attention to focus on living the life you want to live now - rather than worrying about what happens after you die.
Having said all that - it can be profoundly helpful to speak with someone about your anxiety - especially when you feel haunted by it, worry that you are crazy and can't get to sleep. There are lots of good therapists out there who can help you with your anxiety.
---
View 9 other answers
More Answers