How would I know if I have the right therapist?
How do you know you have the right therapist for you?
How would I know how to "train" my therapist to be able to give me what I need from treatment?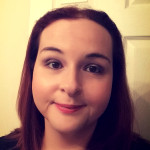 You'll know you have the right therapist when after the first few sessions you feel comfortable enough to tell them things you wouldn't tell anyone else. It's important in therapy for that rapport to be built from the beginning and that you as the client feel comfortable enough to share what you need to share. You shouldn't feel judgement from your therapist and you should be able to trust the advice your therapist provides. Therapy isn't about advice, don't get me wrong, but to truly implement the changes that need to be implemented to improve your life you need to trust the person giving the advice. Your therapist should have your best interest at heart and truly listen to what you have to say. The therapist should be willing to meet you where you are in your world and attempt to see the world from your perspective to truly understand what you have been through. You need to feel comfortable in therapy to be yourself and say what's on your mind. Therapy shouldn't be something that should be dreaded but it can get uncomfortable depending on the depth of the things being discussed.
---
View 123 other answers
More Answers