How would I know if I have the right therapist?
How do you know you have the right therapist for you?
How would I know how to "train" my therapist to be able to give me what I need from treatment?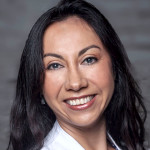 You'll know that you have the right therapist if you feel understood, heard, and connected with her/him. Research supports that no matter what training the therapist has, the therapeutic relationship is the best predictor of success in therapy. Not every therapist is going to be a good fit for every client or presenting problem. Therapists are human, so their personalities, life experiences, communication styles, and other aspects that make all humans unique will play a role in a particular client feeling connected and understood by a particular therapist. So, you shouldn't have to "train" your therapist, but "try" her/him out instead. It's totally okay and normal to try different therapists before you find the right one for you. We understand that and do not take offense.
---
View 123 other answers
More Answers