How would I know if I have the right therapist?
How do you know you have the right therapist for you?
How would I know how to "train" my therapist to be able to give me what I need from treatment?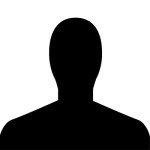 Gayle Weill
Specializing in relationships and parenting - additional certifications in Child-parent psychotherapy, Circle of Security-Parenting program, adoption competency, hypnosis, and EMDR
You know that you have the right therapist for you if you feel comfortable confiding in them, and you feel that they are able to help you feel understood and that you are gaining from their therapeutic services.
---
View 123 other answers
More Answers