How would I know if I have the right therapist?
How do you know you have the right therapist for you?
How would I know how to "train" my therapist to be able to give me what I need from treatment?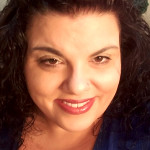 You know have the right therapist if:
Your counselor specializes in what you are seeking help for or they have experience with treating people with similar issues.
They are ethical and are able to understand your culture or religious norms.
They are licensed in your state.
They are able to provide you treatment that is tailored to your needs so that you can meet your goals for therapy.
They are non-judgmental and can show empathy to you.
They can meet you were you are in your journey of healing and understand you.
The location of the office or use of technology to hold sessions is something that you are comfortable with.
Recognize that a relationship with a counselor is like a relationship with any other person, sometimes you mesh well and sometimes you do not mesh well. A counselor should never take any offense if you do not feel like a good fit with the counselor, just be honest with your counselor about how you are feeling about the relationship. If you feel the need to change counselors, feel the freedom to change counselors as you will get more from therapy if you feel like you make a good team.
To "train" your therapist:
Be honest about your needs, expectations, barriers and about your situation.
Know thyself and share that with your counselor.
Create attainable goals for yourself with the help of the counselor.
Set the pace that you are comfortable with.
Feel comfortable to share an agenda for each session.
---
View 123 other answers
More Answers