How would I know if I have the right therapist?
How do you know you have the right therapist for you?
How would I know how to "train" my therapist to be able to give me what I need from treatment?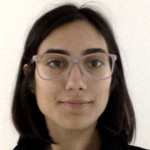 You have to feel listened by someone emphatic and compassionate who is willing to make a therapeutic plan from the beginning and explain to you what are the most suitable therapeutic approaches for you. Based on each person needs this can be done working hand in hand and making certain agreements on the plan. Goals should be considered and the therapist should support you in achieving them and keep an eye on the progress and obstacles you've encountered.
You can't "train" someone in offering support for your needs , you can ask specifically what you're looking for and see if that person can meet your expectation.
Hopefully this answer will be helpful !
Best wishes !
---
View 123 other answers
More Answers