How can I keep a long distance relationship going?
We weren't long distance until he joined the military. I love him and I know he loves, me but it's complicated. He said he's not going to find someone else, but I'm afraid. How do I keep our relationship going?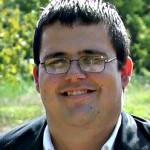 Michael Moates
I work with Anxiety, Depression, Trauma, and Personality/Emotional Regulation
You have brought up a very important issue by inquiring about the best way to maintain a long-distance relationship. Even though sustaining a long-distance relationship comes with its share of obstacles, many long-distance couples are able to survive and keep a strong connection to one another by communicating well, committing to the relationship, and having an open mind.

---
View 5 other answers
More Answers