The organization I work for has told me I cannot go to my 12 step meetings
This is my recovery, and I don't feel that it is okay for them to ask this. They told me it is policy due to the fact that I may run into a peer there. I am a peer counselor in the small community that I grew up in. I am in recovery myself. I was asked to come work for this organization after I was two years sober (I was in treatment in this organization). I work with mental health peers and run life skill groups. I don't work with substance peers.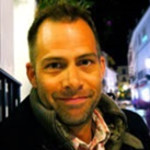 You definitely want to make sure not to inadvertently create an inappropriate dual relationship with a client.
In fact, it is not uncommon for state regulatory boards to determine that a clinician and client being in the same 12 step group is professional misconduct.
You might want to consider attending a 12 step meeting that is located in a different community than the one you work in. Another option would be to look for one-on-one or small group recovery support.
---
View 2 other answers
More Answers