How would I know if I have the right therapist?
How do you know you have the right therapist for you?
How would I know how to "train" my therapist to be able to give me what I need from treatment?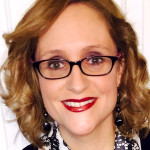 You can certainly ask the therapist questions such as their style or issues they have experience working with. You can also determine whether a therapist is the right fit if you feel a connection or alliance and feel that you are working together toward your goals. It is important to be open and honest with your therapist about what you are looking for in counseling.
---
View 124 other answers
More Answers