My past is holding me back from my future. How can I get my life back?
There are issues from my past that have me very heavily burdened in my heart. I've been torn for so many years and I need help so I can move on with my life.
I experienced trauma when I was 8 years old and I did come out about it until I was 40.
Now I know this is what's holding me back on my happiness. I've met a very loving and caring man but because I'm holding on to these things from my past I'm pushing him away.
How can I get my life back?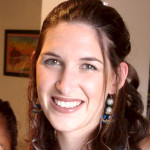 You are so brave to come out and talk about your trauma! I hope it started helping you with your healing process. I think you have good instinct, often past especially past trauma can hold us back in areas we aren't even aware of since you have spent so much time trying to compensate and feel ok. It's important to continue to seek the right therapist to help you process your trauma, identify triggers and work through them. Once you start doing this hard work you will start to feel better, and it won't affect your life as much as it is today. If you are comfortable I would share what you can with your current partner, even if it's just to say that you have experienced trauma in your past. This way it will help your partner be more empathetic and understand that you are trying to work through it but it will take time.
---
View 11 other answers
More Answers