Could a car accident add more problems to my posttraumatic stress disorder?
I have been diagnosed with posttraumatic stress disorder due to my military experiences. Not a year ago, I had a car accident. Could this experience add more problems?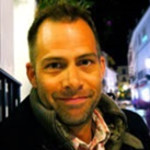 You are right on to recognize that the effects of trauma can be cumulative. It is very possible that a car accident could lead to an increase in PTSD symptoms that were related to other traumatic experiences.
If you have been deployed to a combat area, you are most likely eligible for free counseling services through the VA Vet Centers. The Vet Center clinicians typically have a lot of experience working with military trauma. Here's a link to a directory of Vet Centers:
http://www.va.gov/directory/guide/vetcenter.asp

Your service and sacrifice is greatly appreciated.
---
View 3 other answers
More Answers