How do I get back on my feet while going through a bad divorce?
I am going through a divorce. He is extremely angry. He refuses to physically assist me with our teenager daughter. I have no extended family support. Often times, I feel overwhelmed, tired, and joyless. I feel out of control, sad and depressed on a daily basis. I am just going through the motions of life every day. I am in my mid-50s. I have almost 29 years on my job. How can I handle this?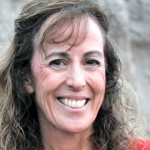 Pamela Suraci
Build on your strengths, grow in your challenge areas and improve your life!
You are in the midst of a really hard time and it sounds like you have no help at all. Search out a local support group through community counseling type centers. If you can't find a group, at least get in to see a therapist who can help you manage stress and upset better. Your sadness, depression and out-of-control feelings don't mean there is something wrong with you - they just mean that your circumstances are too big for your current resources to handle, so get some help. Take care of YOU and you'll be able to get through this.
---
View 1 other answer
More Answers