I feel really uncomfortable around other people
When I'm in large crowds I get angry and I just can't deal with people. I don't really like other people (I prefer animals) they make me nervous and scared.
I lay awake at night thinking and having conversations in my head and i almost always end up making myself feel terrible and crying, I have more conversions in my head than I do with actual people.
I don't know what's wrong with me and why I feel this way. What should I do?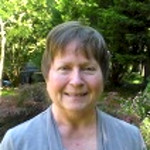 You are a unique individual exhibiting some of the traits of a specific type of temperament. Through temperament counseling you can come to know, accept, and manage your God-given temperament to become all that God intended. There is nothing wrong with you -- God loves you as you are and wants to help you balance your temperament needs.
---
View 32 other answers
More Answers