I feel like I failed myself
My grandma had a stroke and passed away recently. I lost my home and job. I'm looking but haven't found a job. I've been binge watching television and binge eating.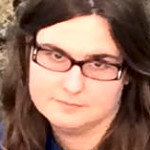 Wow, you got hit with some serious stuff all at once. Work, relationships, and housing/security are major needs for us and to lose all that at once has got to affect you. When things go wrong, it is natural for us to look for blame----and the easiest person for us to blame is ourselves. Put that with grief and you've got a recipe for feeling awful. We can start feeling so low as to want to check out with things like food, and TV as you described. It can take time for us to move to self-forgiveness, and self-kindness in order to start moving forward again. I wonder what you can do right now to improve your situation? I also wonder if you may be willing to seek counseling to help you work through some of this, to help with your perspective, and to assist in your grieving process. Just reading these 3 sentences, I get the sense of you being a nice person. I hope you can show that kind of kindness to yourself in your healing.
---
View 2 other answers
More Answers