How do I overcome my anxierty and depression?
I'm facing severe depression and anxiety and I just feel like I'm going through a lot. This really distracts me and I cant get my mind off the things that are bothering me.
How do I overcome this anxierty and depression?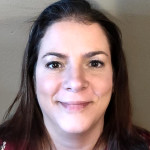 Working with a great therapist who can help you learn ways to cope might be beneficial to you. Sometimes just the act of being able to talk about things with a nonjudgmental person helps take some of the burden off of you. A therapist can help you change your thought patterns and teach you coping skills to reduce your symptoms.
---
View 13 other answers
More Answers