How do I tell a girl that I crossdress?
I crossdress and like to be feminine but I am attracted to women, but yet that seems to bother girls I date or ask out.
How can I approach them about it? should I hold back and keep it a secret, or should I just be up-front about it. I wonder if i should stop or if I should continue to do it since it makes me happy. What should I do?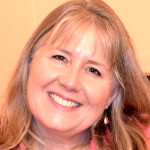 While this might not be the first thing you want to discuss when you meet someone, it is important for you to be yourself. It's better to weed out 10 people who can't accept you to find that one who can.
---
View 4 other answers
More Answers